There are few movies that better represent 80s style than the Back to the Future trilogy. Michael J Fox's Marty McFly rocked a burnt orange life preserver, denim jacket and cool jeans. Best of all, Marty Mcfly wore an awesome Casio digital calculator watch – back then, a relatively expensive timepiece.
In the years since, as cellphones eclipsed wristwatches in the portable calculator stakes, the popularity of calculator watches fell. Even so, the retro charm of the Marty McFly watch ensures that there are always a healthy number of customers looking to rock a Back to the Future timepiece.
So, if you're looking for a genuine Marty McFly watch to complete your Back to the Future costume you'll need to know the exact model worn my Marty in the movie. Well, the model itself was never specified by the costume designers (damn their eyes for their poor memory), so to identify the watch we had to crawl through the movie frame by frame until we'd determined the model for ourselves.
So, here a couple of screen shots of the watch, and then the watch itself…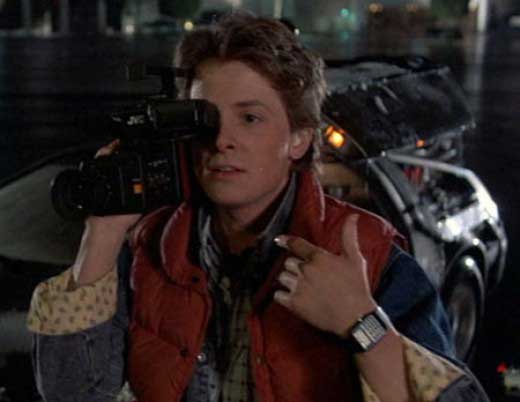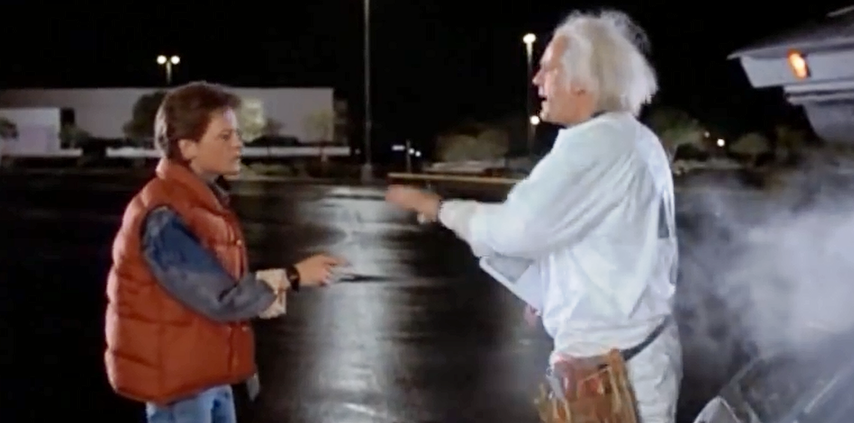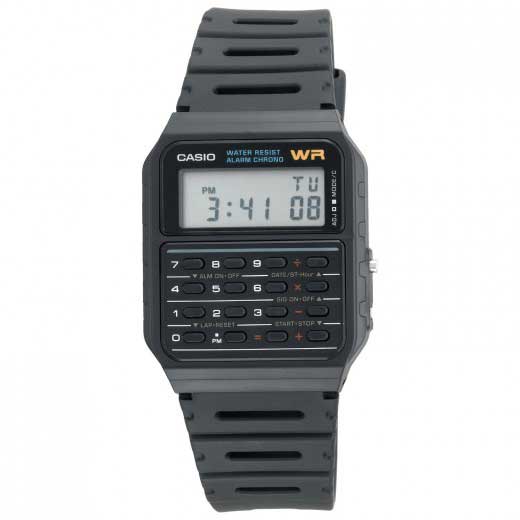 Marty McFly's watch is a Casio CA53W Twincept Databank. The watch has an 8 digit calculator, 1/100 second stopwatch, auto calendar and alarm, and it's water resistant to a depth of 100 meters.
But you don't care about any of that, right? It's Marty McFly's watch! That's what matters.
p.s. You should really read the hilarious top rating reviews for this watch.