Love it or hate it, Scott Pilgrim vs. The World set a new standard for nerd chic on its 2010 release. While most movie style fans were fixated on the cool clothes and funky hairstyles of Ramona Flowers (Mary Elizabeth Winstead), flying just under the radar was perhaps the coolest item of clothing in the entire movie: the Scott Pilgrim Jacket.
Scott Pilgrim (played to perfection by the lovably awkward Michael Cera) wore two jackets throughout the movie: the first was a simple brown cotton hoody, the second a blue parka, both usually worn while standing uncomfortably with hands thrust in pockets. The hoody itself is very basic – washed cotton, two breast pockets, simple zipper with a buttoned windbreak – but Cera made it work to a tee. The parka is simply astonishing: a cold weather classic with a fantastic fur lined hood and bright orange lining.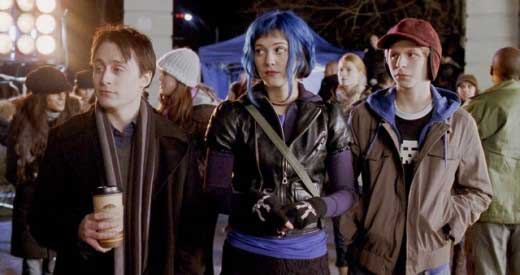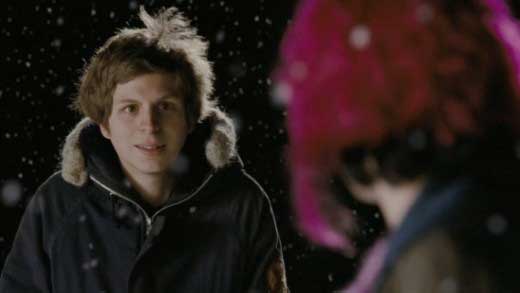 In the year since the release of the movie there has been an unending stream of guys searching the web for the origin of the jackets (and, more than likely, a fair number of girls looking to Pilgrimise their boyfriends). We know more than most how much of a pain in the ass it can be to track down the origins of a piece of movie clothing, so we did a little digging and found the facts for you.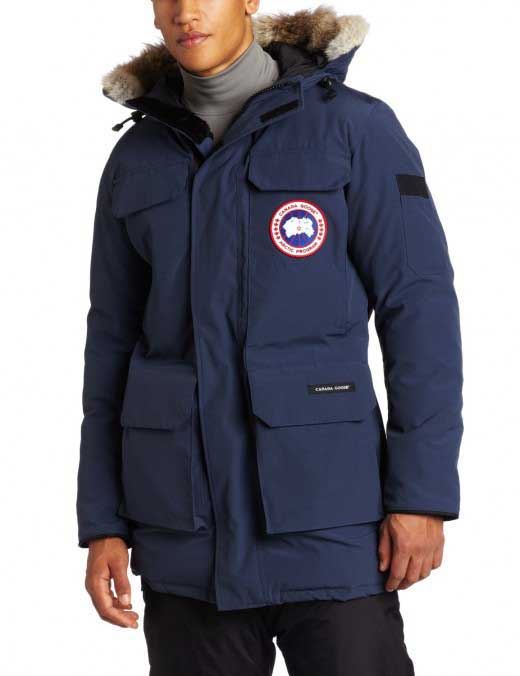 The parka used in the movie was a vintage piece probably left over from some years-old production and found in amongst a million others in the prop and costume warehouse. Michael Cera reportedly loved the parka so much that he kept it for himself once the movie was done.
If you're looking for a Scott Pilgrim parka for a fancy dress costume you should just go check out your local thrift store, but if you're willing to drop some coin and invest in a parka that will last a lifetime you couldn't do better than this Canada Goose Citadel Parka…
I'm currently living through a -40 Celsius Mongolian winter, and while I'm getting by with a cheap knockoff Jeep parka from the markets of Beijing a friend of mine is rocking a genuine Canada Goose Expedition. I tried it out last week, and even at -40 it feels as if you're indoors. These babies are a little expensive, but if you live in a climate prone to ear-freezing winters you should bite the bullet and grab one. Trust me on this.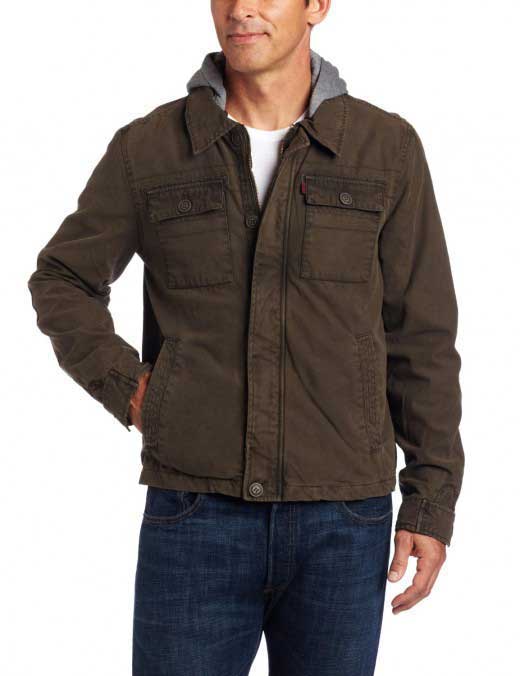 The second jacket, a washed cotton hoody, was a simple number grabbed from a Levi store. The hoody is undoubtedly cool and extremely versatile. It can be matched with skinny tees for a Scott Pilgrim geek chic look, or dressed up with a chunky sweater for an outdoorsy vibe (or anything else, really – you know your own wardrobe better than I do, and this jacket is really a blank canvas).
Both jackets are extremely useful and versatile, so while you may have come here looking for a Scott Pilgrim jacket or parka for a fancy dress costume you could do much worse than to pick up one of these great jackets for daily wear.
Right, let's finish off with a little Scott Pilgrim…