If you had to describe Wes Anderson's style in two words I'd put money on them being 'quirky' and 'detailed' – that's assuming you're a Wes Anderson fan (if not, 'bull' and 'sh*t' may be more likely).
Anderson's movies aren't for everyone, but for those who love the offbeat subject matter, vintage style and ridiculously micro-managed direction there a lot more than just the plotline to follow. These movies provide a wealth of style and fashion inspiration, and chief among those is The Royal Tenenbaums, Anderson's 2001 opus.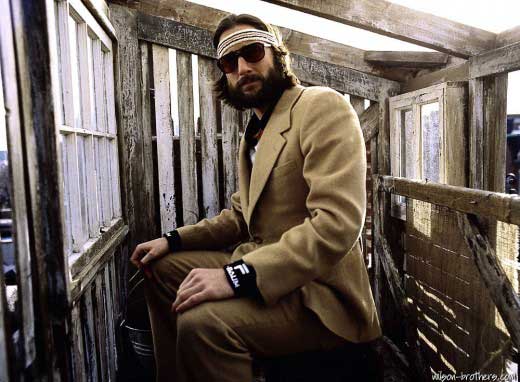 While every character in Tenenbaums has a unique and instantly identifiable style it was Richie Tenenbaum (Luke Wilson), former tennis pro and current lovestruck, depressed drifter who jumped out at me from the screen. Richie's style was heavily influenced by his tennis career, as can be seen from his Bjorn Borg sweatband and pressed white tennis shirt under his camel hair suit.
While I love Richie's style – shortly after seeing the movie I bought my own camel hair jacket in an effort to 'Richie-fy' my wardrobe – my favorite piece from his costume are the signature Richie Tenenbaum sunglasses, a pair of Aviator style oversized dark frames with a flat top.
Now, you only have to look through my other posts to see that I'm a bit obsessive when it comes to sunglasses, so it will come as no surprise that I took the time to do a little digging to find out where Richie Tenenbaums sunglasses came from.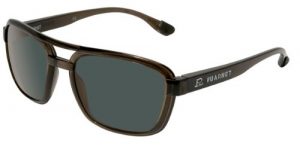 The search, as it turned out, didn't take long at all. It's well known that Wes Anderson is a big fan of Vuarnet sunglasses (most of the sunglasses on show in The Royal Tenenbaums are from Vuarnet). Armed with that information it didn't take long to identify Richie Tenenbaums frames.
So, what sunglasses does Richie Tenenbaum wear? Luke Cunningham Wilson as Richie Tenenbaum wears Vuarnet PX-3000 aviator sunglasses in the 2001 movie The Royal Tenenbaums.

The decision to use a Vuarnet frame for the Richie Tenenbaum sunglasses makes perfect sense for the character. Jean Vuarnet was an Olympic skiing champion, taking the downhill gold medal in the 1960 Winter Olympics, later going on to found Vuarnet Sunglasses. There couldn't be a better brand to use for Richie Tenenbaum: he's all about retro sporting style.
You can also pick up a pair of Armani Exchange Aviators in similar style for only $57.
Let's finish off with a quick look at the trailer for The Royal Tenenbaums. God, I love this movie.