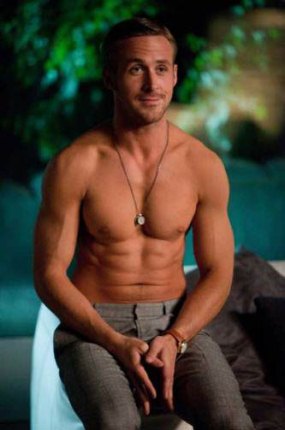 For a few months now I've been running a website devoted to fashion and beauty. It's not really my area of expertise (right now I'm living through a Mongolian winter at -30 Celsius, so fashion is taking a four month long sabbatical in favour of furry deerstalkers and enormous winter coats), but as fashion and beauty are popular subject on this here interweb the site generates a good amount of traffic, which is always nice.
Anyway… I've always been a bit of a stats junkie, checking through the traffic logs with an almost religious devotion in an effort to spot trends, and a couple of weeks ago I began to see an upswing in an odd subject: that of the necklace worn by Ryan Gosling in the 2011 movie Crazy Stupid Love. All of a sudden hundreds and hundreds of people were flooding to my site seeking out information about the necklace: what's it made of? Where can I buy it? How much does it cost?
Now, as I said I'm living in Mongolia, which is a little off the beaten celebrity track. The last movie I saw was a 1997 Czech film about a poverty stricken cellist and his young son, so I'm not all that familiar with this Ryan Gosling character, and until a few weeks ago I'd not so much as heard about Crazy Stupid Love.
Still, as I am at heart a dirty capitalist I reasoned that it might be worthwhile to watch the movie and find out a little about Gosling – primarily, where did he get his necklace, and how can I use that information to make a little money come my way?
So, I got online and downloa… I mean, legally purchased Crazy Stupid Love from a licensed and perfectly legal vendor, and I gave it a look. Gosling's necklace, it seems is some sort of Roman coin pendant that hangs on a long chain, the pendant hanging around the base of the breastbone. It's not to my taste, I'm afraid (I'm not much for men's jewelry), but I can understand the appeal.
Anyway. I did a little digging, and came up with a little information about Ryan Gosling's necklace. It seems that the costume designer on Crazy Stupid Love, Dayna Pink, made the necklace from scratch specifically for the movie:
"I designed the necklace that [Ryan] wore the whole time. It was two Roman coins that we had set in oxidised silver. I don't think he ever took it off. We had some great David Yurman rings as well. Jewellery tells a story about you. When you pick out a ring or a necklace, it speaks about you. Especially a guy like that who thinks about every piece of clothing that he puts on, we didn't want him to have a huge jewellery collection. He had two rings and one necklace and he wore them all the time so they were things that meant something to him. It could have been that his grandfather gave him those coins and he had them set and wore them next to his heart. They show there's more to him than just surface."
Understandably this is a little disappointing for fans of Gosling who were hoping to pick up their own copy of the necklace. Unless they want to sit down and weld a couple of ancient coins together they ain't gettin' it.
Fortunately, after a little searching by my staff we tracked down a good (budget) replica of the necklace: a sterling silver Roman coin pendant, down from $50 while stocks last. Here's a pic: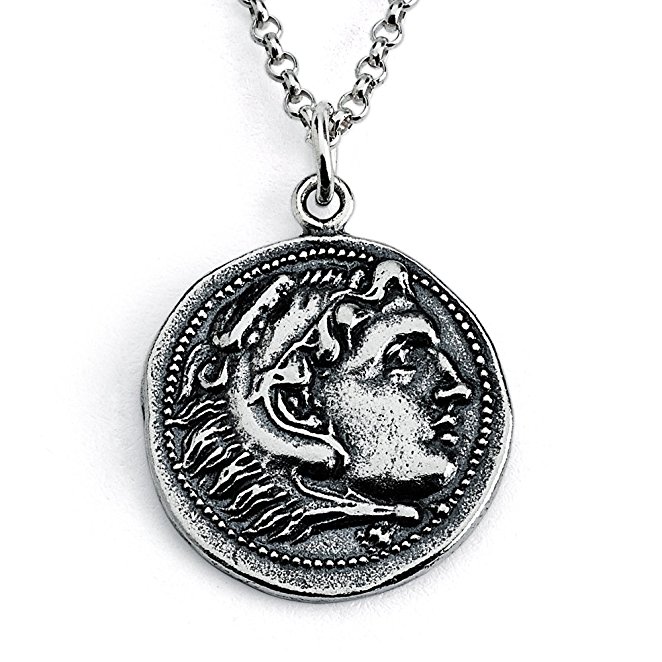 The necklace is an extremely close match to the one Gosling wore on screen, and we think it looks pretty cool.
Now, match the Roman coin pendant with a long sterling silver chain. Depending on the thickness you want (and the amount you're willing to spend) we suggest either a 1.3mm or 2mm chain – take a look at the links to the right for examples.
Ryan Gosling's necklace hangs down to the center of his chest, so we suggest you go for a 24″ silver chain rather than the more typical 18″ length (which would leave the pendant hanging too high on the chest).
All told you can get a pretty damned good looking example of Ryan Gosling's Crazy Stupid Love necklace for less than $100. Not a bad gift for the man in your life.
While we're on the subject of jewelry, as we were searching for Ryan Gosling's necklace we stumbled on another piece that really impressed us, not just for the looks but also for the price: this Replica Alexander III Macedon Coin…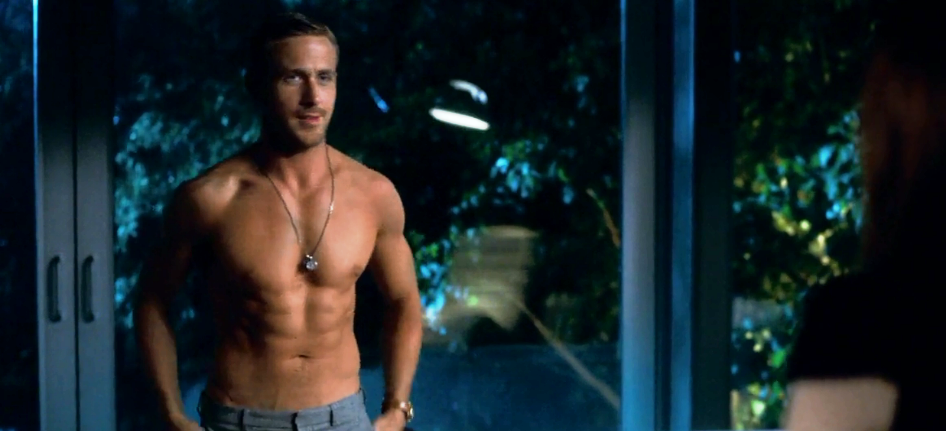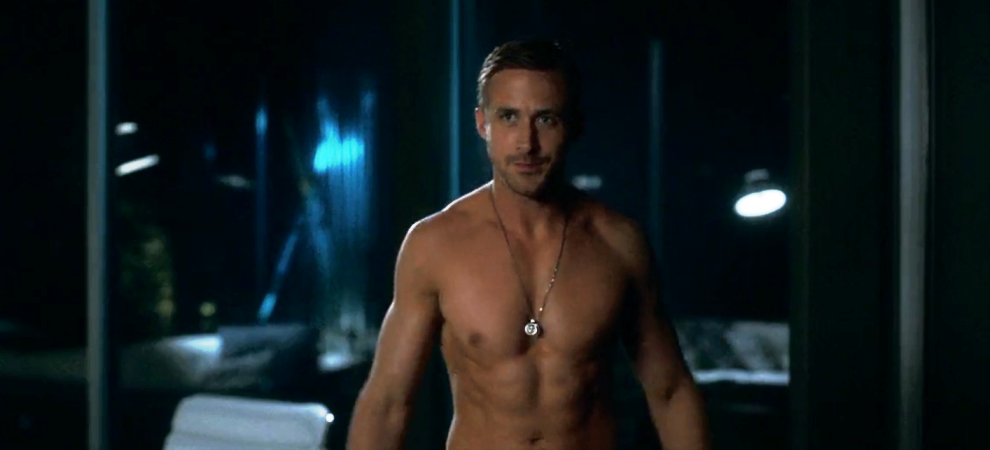 I really love the fine work that's gone into this necklace, and at $26.75 you really can't argue with the price.
Anyway, it's time for me to go out and brave the Mongolian chill. There's no room for talk of necklaces out here on the steppe. Cheerio!