We all dream of having superpowers, but in the world of the X-Men we learn that superhuman abilities often come at a cost. While Professor Xavier was wheelchair bound as a result of the powers of Magneto, and Rogue can't touch another person without killing them, Cyclops has to walk around wearing a pair of cool Oakley sunglasses to avoid vaporizing everyone around him with his laser vision (what's your excuse, Bono?)
In the years since the first X-Men movie was released there's been a lot of interest on the web as to just what kind of sunglasses are sported by Cyclops, ably played by James Marsden. Well, not to disappoint our fellow movie fashion fans we did a little digging and found the answer.
The Cyclops sunglasses, as any shades buff will already know, are from Oakley's range of eyewear for active types and laser-vision superheroes alike. James Marsden wears Oakley Juliet sunglasses throughout the X-Men movies. We know they look fantastic, but let's take a look at what's under the hood to get a better idea of just why Oakley Juliets won the heart of the X-Men production team. First, here are a couple of screen shots to show off the true majesty of these fantastic frames…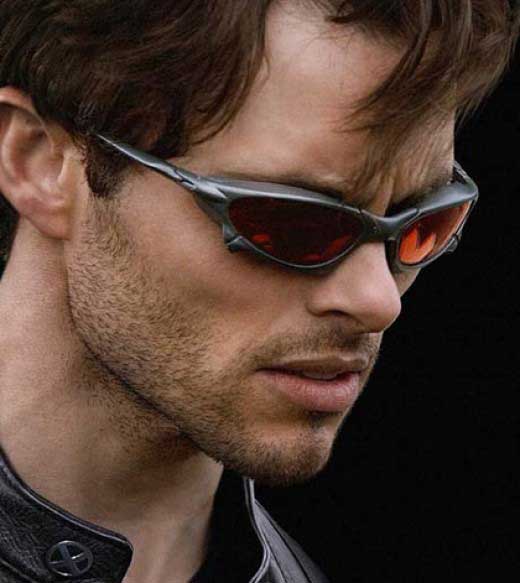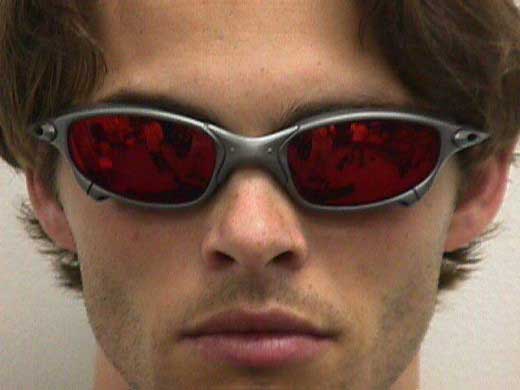 The Cyclops sunglasses are truly in a class of their own for both style and quality. X-metal titanium frames mean that they can shrug off any sort of punishment without damage, and the plutonate polycarbonite lenses (in ruby, naturally, to match those worn by Marsden) are supremely scratch resistant. What's more, the lenses have a permanent hydrophobic coating that repels sweat and rain, and the lenses also eliminate static electricity to prevent dust from accumulating.
As far as fit is concerned it's difficult to imagine a pair of sunglasses any more customisable than Oakley Juliets. The adjustable frames include temple shocks and interchangeable nosebombs to ensure that the frames wrap perfectly around your head.
All in all it's clear to see why the X-Men costume folks chose Oakley's as the Cyclops sunglasses. These things are just the best.
p.s. In reviewing these frames I usually take a look at the Amazon reviews, which are usually pretty thorough and objective, with good and bad points highlighted. Amazon recently introduced a 'vs.' section in their reviews, which pits the best vs. worst customer reviews against each other. Great idea, right?
Now, on the 'vs.' page for these Oakley Juliets the 'worst' rated review describes them as the 'best Oakley ever'. I've never seen such unanimously glowing reviews for a pair of sunglasses.