Well, it's that time of year again. The nights are drawing in, the temperature is plummeting and it's time to break out the winter clothes.
The big thing in winter style this season is far and away the infinity scarf. This fantastic wonder of winter has been spotted around celebrity necks across the world in recent weeks, and it looks as if infinity scarves are here to stay.
In honor of this great new trend we've hunted down the best infinity scarves of the season. We've been careful to concentrate on style rather than price, so here are our favorite infinity scarves for winter 2011/12 to suit any budget….
American Apparel See Thru Athletic Blue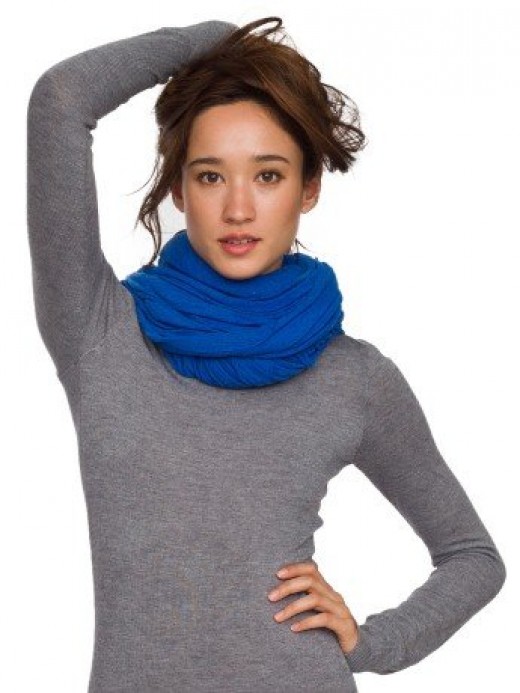 We really love the See Thru Athletic Blue infinity scarf from American Apparel. This sheer, lightweight scarf can be worn bundled at the neck for extra warmth or pulled down over the shoulders for a cool, sexy indoor look.
Fossil Annabelle Infinity Scarf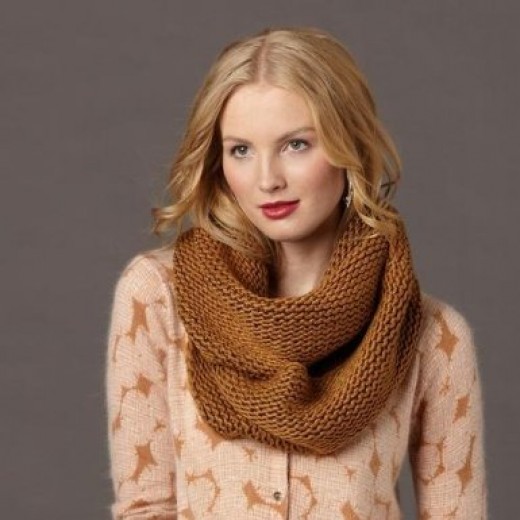 For something a little more heavyweight we adore the Fossil Annabelle infinity scarf. Made from 100% knit acrylic, the Fossil scarf is chunky enough to protect against the icy cold while light enough not to overwhelm your look.
Camel Thin Knit Eternity Scarf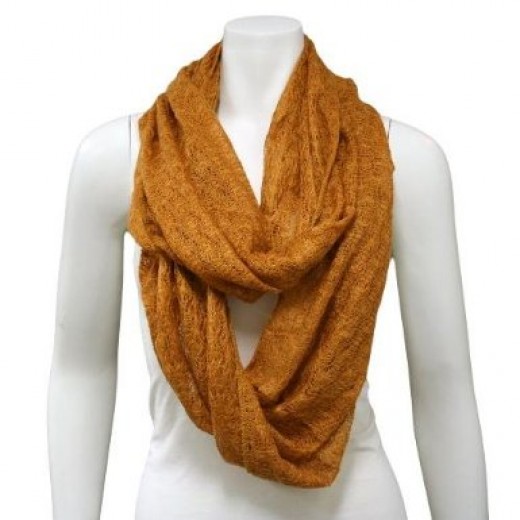 Another acrylic knit, the Camel Eternity Scarf is beautiful and lightweight. The scarf can be worn looped over once (in which case it would reach down below the waist) or wrapped around the throat as a neck warmer. All we know is we love the color.
D&Y Infinity Scarf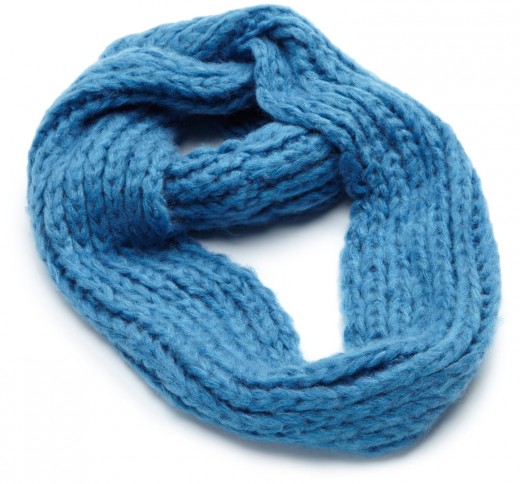 Finally, here's our favorite budget infinity scarf. At just $18.75 the D&Y cable knit infinity scarf belongs around the neck of any fashion (and budget) conscious woman. The chunky acrylic cable knit is light and comfortable, and the navy blue is so cute we could just die!