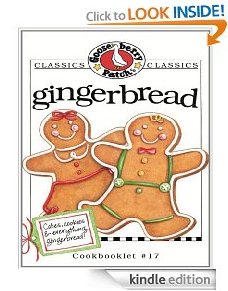 With the Kindle, Kindle Touch and Kindle Fire blazing their way to the top of our Christmas wish lists it's clear that the demand for Kindle books will skyrocket in the months to come.
While this is a great piece of news for publishers and readers alike, there's a bit of a problem. Since Kindle books allow any Tom, Dick or Harry to self publish without the time, trouble and expense we associate with the publishing industry of the past, the overall quality of eBooks is much lower than you'd find in the world of dead tree publishing – a world in which the economics of the industry made it all but impossible to publish a quickly scrawled piece of trash for the obvious reason that absolutely no bugger would buy it.
And so, in this brave new world of Kindle books it's important to do a little research before reaching into your wallet.
Fortunately, when it comes to cookery there is a wide range of high quality Kindle cookery books available, so let's take a quick look at the top five Kindle books for cooking, food and wine…
1. The Gingerbread Cookbook
Like many people (or, at least, many people who had a loving mother who spent endless hours making tasty treats – thanks Mum) I have fond memories of gingerbread men. As an adult, when snacking on a gingerbread head became a little less acceptable in polite grown up society, I developed an addiction to gingerbread snaps, dunking them in my tea from dawn 'til dusk.
The Gingerbread Cookbook is an excellent Kindle title that offers 20 recipes for gingerbread treats, from the old faithful gingerbread men to the more refined Moravian Spice Crisps and everything in between. If you share my love of gingerbread you can't go wrong with this excellent classic cookbook – a perfect addition to the Kindle bookstore.
2. A Skillet, a Spatula and a Dream
USA Today bestseller Barbara Bretton offers a unique take on 40 dishes from around the world, from Lake Tung Ting Shrimp to Cape May Clam Chowder. As someone who spent a year living in Thailand I'm particularly enamoured to Bretton's Pad Thai recipe, a dish that I can testify is as close to the Pad Thai you'll find on the streets of Chiang Mai as any I've ever tasted. Deeeeelicious.
3. The Cookie Swap Cookbook
The Cookie Swap Cookbook is an unusual Kindle cookery book, in that it combines a range of tasty cookie recipes with helpful hints about how to plan and hold a successful cookie exchange. In amongst the recipes you'll find tips about presentation, creating invitations and all sorts of handy help to make your cookie exchange go with a swing!
4. The Crockpot Cookbook
Robert Wilson, the editor of the Crockpot Cookbook, shows here the power of the Kindle Store. This Kindle cookbook is a compilation of the crockpot recipes he found scattered around the internet. Wilson tells of how he searched the web for a few great crockpot recipes only to find the results confused, poorly written and mostly useless. Wilson set about standardising the recipes, refining the results and arranging them into this well presented crockpot recipe guide. An excellent addition to the Kindle Store!
5. Thanksgiving Cookbook
Now, I'm a little late to the game for 2011 – I'm writing this article on Thanksgiving itself, so it's a little late to take advantage of this cookbook this year, but maybe it'll come in handy for 2012 (saying that, there's nothing to say you're not allowed to eat turkey and pumpkin pie all through the year!)
The Thanksgiving Cookbook offers 20 classic recipes to help make your Thanksgiving the best ever, with offerings to cover the perfect turkey, apple pie and a delicious vanilla glazed sweet potato recipe that will leave your guests begging for more. Kindle books don't get any more American than this!
So there you have it – the 5 best Kindle books for cooking, food and wine. If, like me, you're a bit of a disaster in the kitchen you could do much worse than to grab a few of these and devote a little time to upping your game. As for me, I'm off to stuff the turkey. Happy Thanksgiving, one and all.