In the war between Windows Phone 7, Android and iPhone, the Windows Phone 7 proves to be selling better than expected this autumn. The increased sales are especially going on in Australia and Europe, where the mobile phones HD7 and Mozart have been well received and are already sold out at many places.
According to Microsoft, the sales numbers have given them confidence in their software, but also that the overall shipment of these phones was limited. The new version, WP7, is to be launched at the 8th of November, which will be used on smartphones released by Samsung, LG and HTC (Source 1).
In addition, Orange reported that they have sold out of Windows 7 Phone handsets and have had to give away vouchers to unhappy costumers (Source 2).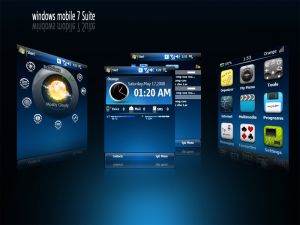 Source 1:
http://www.digitimes.com/news/a20101103PD200.html
Source 2:
http://www.businessinsider.com/shortages-could-hurt-windows-phone-7-launch-in-us-2010-11