In recent days I've written reviews for several Canada Goose products based on our five day field test in the Gobi Desert. For this review, however, I was at a loss as the product in question isn't really designed with me in mind: it's the Canada Goose Trillium Parka.
While most parkas tend to be bulky and shapeless, seemingly designed for the kind of guys who'll volunteer to spend a winter working on oil pipelines in deepest Alaska (i.e. huge), the Canada Goose Trillium parka was developed, and I quote from the Canada Goose catalog, 'with a woman's body structure in mind'.
The Trillium parka seems very similar to the Expedition parka I reviewed earlier in the week, the only differences being the pocket details and the fact that the Trillium has a subtly cinched waist and slimmer lines. I have to say that our friend Therese, our German guinea pig for our Gobi expedition, looked much more feminine in the Trillium than the two other girls in the group, each of whom were wearing smaller versions of what were essentially men's parkas.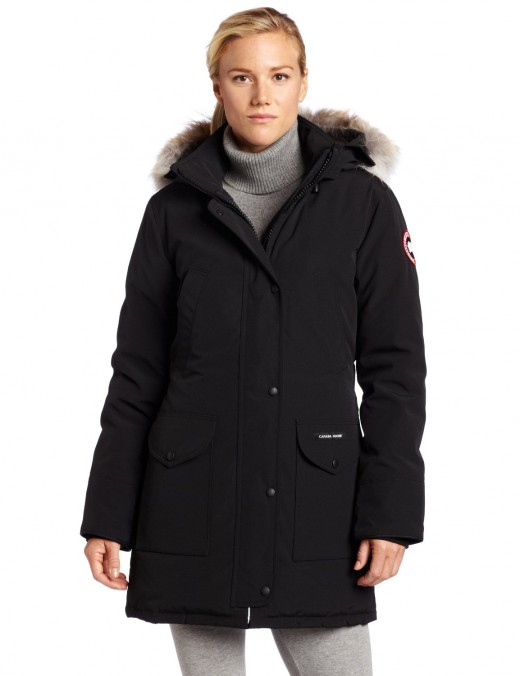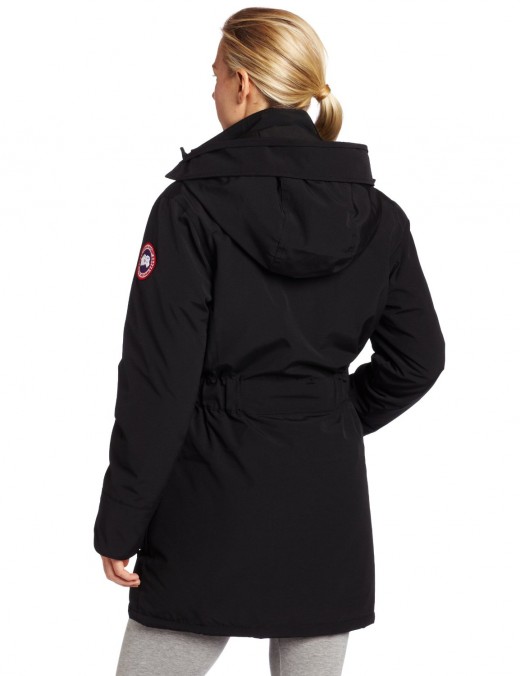 Specifications
Like the men's Expedition parka the Trillium shell is 195gsm Arctic-Tech; 85% polyester, 15% cotton. The lining is 55gsm Nylon plain weave treated with a water-resistant coating, and the filling is 625 fill power white duck down.
Features
Mid-thigh length for maximum coverage
Down hood with removable coyote fur ruff
Lockable storm flap provides supreme wind resistance
2 upper fleece lined hand warmer pockets
2 lower fleece lined pockets with snaps for secure storage
Waist drawcord and recessed rib knit sleeves for added warmth.
Thoughts and Impressions
As is becoming embarrassingly obvious in our Canada Goose reviews (we promise they're not slipping us free sample in return for a good writeup) we have nothing bad to say about the Canada Goose Trillium parka. Like the Expedition I reviewed earlier in the week, the Trillium stood up to gale force winds and -35 Celsius temperatures for five days without the barest hint of a problem.
Therese told me that the hood in particular was 'sehr komfortabel'. My German studies are many years behind me, but I think the message was clear. The Trillium has a concealed snap at the base of the coyote fur ruff that allowed Therese to draw in the fur close to her face and pretty much escape the howling winds entirely.
In conclusion… well, this is my third Canada Goose review and I'm sort of running out of things to say. These are quite simply the best winter coats money can buy. Are they expensive? Hell yes. Will they do the job for a lifetime? Of course. It's your call, but if you want my advise the Trillium is more than worth the investment.