The makers of LEGO are usually quick to leap on any merchandising opportunity thrown up by a popular movie – you only have to glance at the enormous range of Harry Potter and Star Wars LEGO sets to see that – but sometimes the marketing gurus behind LEGO miss a trick, failing to release LEGO sets for certain movies where there is enormous popular interest.
One of these failures comes with LEGO Ghostbusters sets. While the Ghostbusters movies were incredibly popular, LEGO never capitalized on the possibility of releasing LEGO Ghostbusters sets.
Luckily, this didn't stop the more enthusiastic and skillful LEGO fans from creating their own Ghostbusters minifigures, and a few of those amateur creations made it to market.
Here, then, is a guide to the best amateur LEGO Ghostbusters minifigures, with link to the stockists….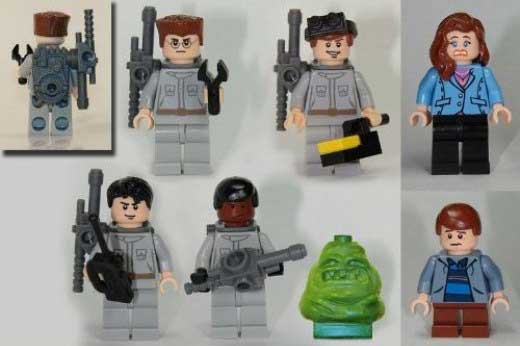 At $79.99, this set of Ghostbusters LEGO minifigures is definitely one for the diehard enthusiast. The collection has been custom made from stock LEGO figures, modified to closely match Spengler, Stanz, Zeddmore and Venkman, with the additional bonus characters of Dana Barrett, Louis Tully and Slimer.
Each of the Ghostbusters minifigures come equipped with their own custom made proton pack and particle gun, along with one pair of ghost goggles, one ghost trap and two walkie talkies.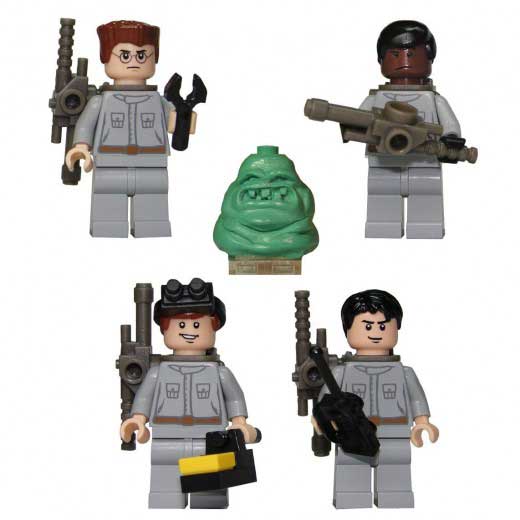 If your budget doesn't quite stretch to $79.99 you can buy just the Ghostbusters LEGO minifigures and Slimer model for $65.99.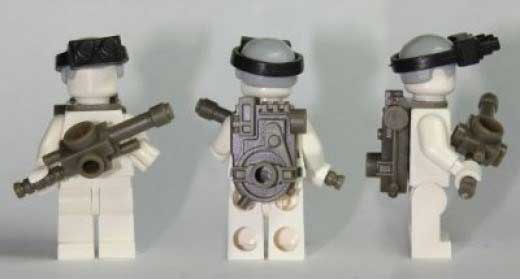 Of course, if you're not quite obsessed enough to drop $65 on a few pieces of plastic you can easily transform any basic LEGO minifigure into an instant Ghostbuster by adding a few custom accessories. For just $9.99 you can get one proton pack, one pair of ghost goggles and one proton gun.
This is my favorite option. I bought a couple of sets of custom accessories, modified a basic LEGO figure and made myself a Venkman and Spengler of my very own.
So, until LEGO has the good sense to release their own versions of the Ghostbusters we have some pretty good options for creating LEGO minifigures of our own.