I'm not really a mobile person, but the other day I got tired of my old one and decided to buy a new. It didn't have to a fancy new one, BUT it should be small and black. Apparently this limits the market a lot. I would have thought most people were looking for something like that, but I was wrong. It took me about two hours to find one I liked. But there it was. Released a little over a year ago (means it is pretty cheap). Small, handy, touch-screen and with a nice design. So what did I choose? The small black mobile Samsung Armani SGH-P520.
And that was a good choice. Smooth, easy to use – pretty much anything you can ask for. And it is so pretty. I paid a little less than 300$ for the mobile and can be bought almost anywhere on the internet. This included an extra battery and a wireless headset. What more can I say? I'm a happy guy. I have included the specification below.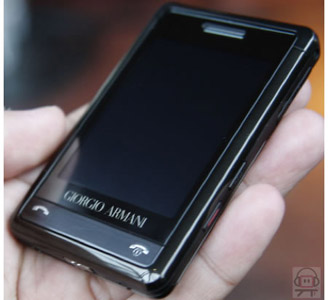 So to sum up, if you just want a small black mobile, then go with the Samsung Armani.