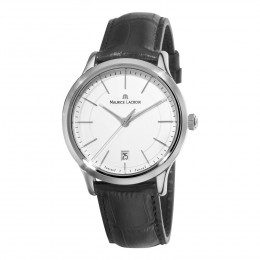 Before I check out of the office for a well deserved beer (it's -35 Celsius outside, so believe me when I say well deserved) I noticed something in our stats for the day. Last week we spent a whole day writing about one of our pet subjects. movie sunglasses, and during that day we knocked out a quick article about the Hangover sunglasses (that was a great movie for lovers of shades).
Now, as I do every day before stamping my time card I had a quick look through comments and stat reports, and I noticed an unusually large number of people had landed here looking for information about the Hangover watch worn by Bradley Cooper. The info wasn't on the page and I felt bad for them (I know the frustration of searching fruitlessly for information about movie accessories), so before heading to the bar I did a little digging.
The watch, it seems, was Bradley Cooper's own. Actors often wear their own jewelry and accessories on set, and as long as they don't clash with the character (i.e. a college kid wearing a vintage Omega, or a bum in Vuarnet sunglasses) they're allowed to keep them on.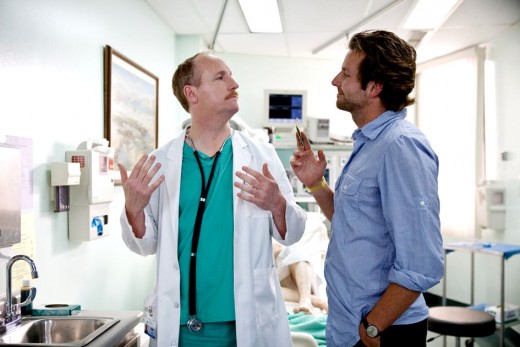 So, armed with this information a couple of intrepid enthusiasts managed to somehow get in touch with Cooper through about a million degrees of separation, and their hard work eventually paid off when Bradley answered the question in an interview. The Hangover watch, Cooper reports, is a Maurice Lacroix Les Classiques, a beautifully slim little number that retails at around $600 (far outside the price range of a school teacher, no matter how much he steals from his kids).
Still, considering the fact that the watch gets about fifteen seconds screen time in the movie I guess it isn't important that this is a luxury watch – only the most eagle eyed of timepiece enthusiasts could possibly identify the model.
We're guessing, then, that you guys who are searching for the Hangover watch are just looking for something in the same style: a slim dress watch with a black leather strap and simple white face (a classic look, we must admit). To that end, we've taken a look at a few good options for the Hangover watch look that don't come with a price tag large enough to make you cry…
The Seiko SKP330, in particular, has some great reviews.
Oh, p.s. Don't forget to pair these watches with a rumpled, turned up blue shirt and a devil may care attitude.